To lead and manage teams effectively the My Org App has leveraged the top principles and action items that came from the most trusted resources. The list below has the details on this book and all the key principles and actions that came from this book to make the app.
Resource Details:
Title: Management 3.0: Leading Agile Developers, Developing Agile Leaders.
From Amazon: In many organizations, management is the biggest obstacle to successful Agile development. Unfortunately, reliable guidance on Agile management has been scarce indeed. Now, leading Agile manager Jurgen Appelo fills that gap, introducing a realistic approach to leading, managing, and growing your Agile team or organization.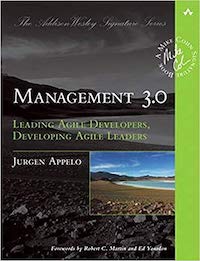 Principles summarized
Guides leveraged